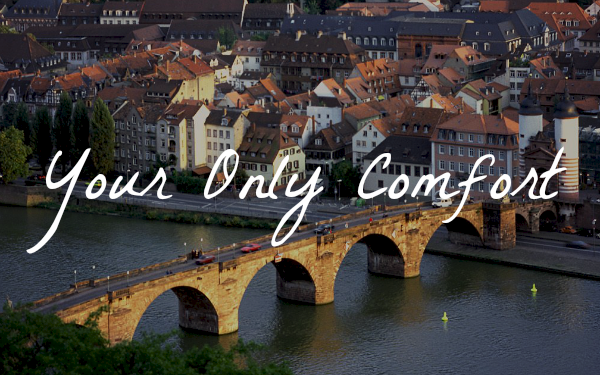 Your Only Comfort
A Conference Celebrating 450 Years with the Heidelberg Catechism 
Since it was first published in 1563, the Heidelberg Catechism has been cherished by Christians around the world. Its warm, pastoral summary of the holy gospel has guided generations of God's people, teaching them about their only true comfort in life and in death.
On January 18-19, 2013, a conference will be hosted by CRTS at the Burlington Ebenezer Canadian Reformed church to celebrate the 450th anniversary of the Catechism and explore how this confessional treasure can continue to serve the church for generations to come.
It's coming to an area near you!
Various locations in Canada will be commemorating the 450th anniversary of the Heidelberg Catechism at the same time, and along with, the main conference which is taking place in Burlington, ON.
Which keynote speeches will be simulcast?
Two keynote speeches, one on Friday evening and one on Saturday morning, will be simulcast via the Internet to the satellite locations.
Friday evening – Dr. Herman Selderhuis (Apeldoorn, NL) "The Heidelberg Catechism: The Secret of Its Success"
Saturday morning – Dr. Jason Van Vliet (Hamilton, ON) "The Comforted I in the Catechism"
What are the workshop topics?
In addition, at the satellite locations those attending the conference will take part in various workshop discussions about the Catechism, just like at the main conference.
The topics are the same as in Burlington.  They are:
The Catechism & Mission Work
The Catechism & the Church-Home-School
The Catechism & the Pulpit
The Catechism & the Next Generations
Brought to you by the Canadian Reformed Theological Seminary.