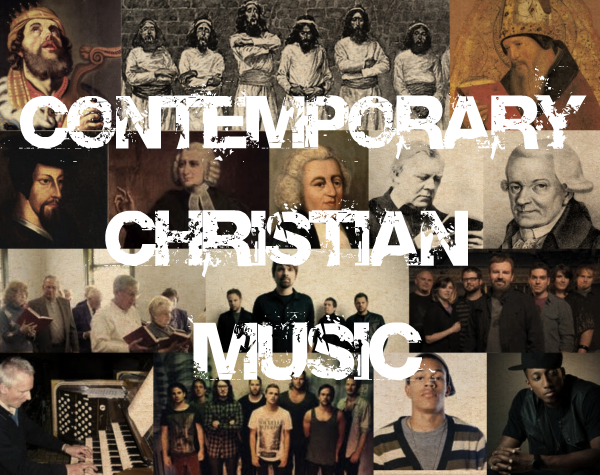 Contemporary Christian music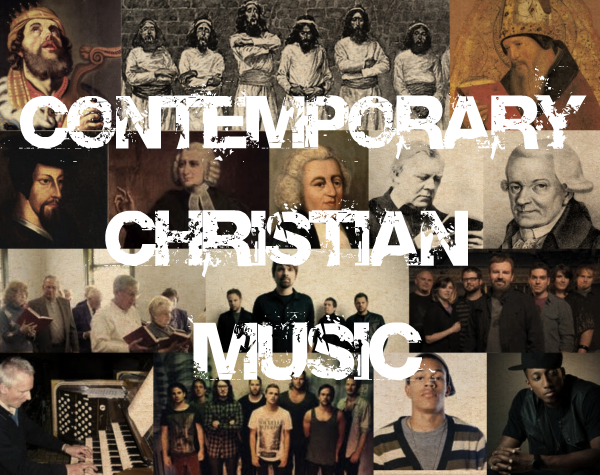 Some thoughts on contemporary Christian music (Part 1)
By Jim Witteveen
I've loved music all my life, so when I was approached to write about music for the Reformed Outfitters, I was happy to oblige. I grew up listening to music at home – from classical music, to the marches of John Philip Sousa, to Buddy Holly and the Beach Boys, and finally to some of the giants of country music – Johnny Cash, Jimmy Rodgers, and Hank Snow are some of the names I remember from my dad's record collection.
My taste in music has broadened over the years; while I've largely abandoned the world of popular music (which more than occasionally offends my Christian sensibilities, but almost always bores me), over the years I've found myself exploring the vast musical treasures that can be found in the worlds of jazz, classical, blues, world music, and elsewhere.
But when it comes to popular Christian music, Black gospel music from the 1950s and 60s used to be about as contemporary as I would get. Up until very recently, I've found myself repeatedly disappointed, and to be frank, disturbed, by the quality of the music that you'll hear on Christian contemporary radio. Whereas from the 1930s to about the 1960s it was the music of the church that had a profound influence on the secular music industry, in the 1970s the trend was reversed. The music of the church once exerted a profound influence on the world. But in the past three decades, Christian music has done little more than imitate trends in popular music, rather than shaping them.
The content of a lot of Christian contemporary music is highly individualistic and largely divorced from the greater context of Scripture, and this poses a major problem when it comes to singing about the Lord Jesus. On a corporate level, as the body, the Church, we know and confess that the Lord Jesus has taken the Church to be His bride. The Church is the beloved of the Lord, and as a body, we live in this relationship of love with Him. He is the ultimate Husband, who gives His life for His Bride (Ephesians 5:25).
The problem comes about when the corporate aspects of this relationship are forgotten, when the message becomes all about  me, and my relationship with Jesus. What happens when Christian musicians do this? They go from praising the Lord Jesus, the Husband of His church, to singing a sanctified love song to Jesus, the greatest boyfriend you could ever imagine.
Here's a recent example:
Oo, I love the way you hold me,
By my side you'll always be
You take each and every day,
Make it special in some way.
I love the way you hold me,
In your arms I'll always be
You take each and every day,
Make it special in some way
I love you more than the words in my brain can express.
I can't imagine even loving you less.
Lord, I love the way you hold me.
("Hold Me," by Jamie Grace)
There are a couple of problems with songs like this one, but the most serious one is this: apart from the word "Lord" in the final line of the chorus, the lyrics to this song are virtually indistinguishable from any other love song ever recorded. The song has little in the way of actual content; it's solely about a feeling of being loved – but there's so much missing! What's the basis of this love? What's the content of this love? What's the context of this love? What kind of love is this anyway?
As I mentioned earlier, until recently I have pretty much ignored Christian contemporary music. Musically I find much of it boring, lacking in originality, pre-packaged, mass-marketed, appealing to the lowest common denominator. Lyrically, even where there isn't overt false teaching, the messages are often shallow, effeminate, and cringe-inducing, to say the least.
There are some gems out there, if you're willing to look diligently enough. But like all "art" that's produced to appeal to a mass market, there is all too often a tendency to tread worn paths, to follow trends, to "dumb it down." In short, the motto that rules Contemporary Christian music too often seems to be, "Do what works," and not necessarily, "Do what's right."
But over the past year, a couple of young men in my congregation have introduced me to another type of contemporary Christian music; I hadn't realized that this genre of music even existed, but when it was introduced to me, I found myself devouring it. And that music came from a surprising source – the American hip-hop culture.
I was introduced to the music of men like Lecrae, Shai Linne, Tedashii, Timothy Brindle, Trip Lee, and Sho Baraka. And the more I listened to their songs, the more impressed I became. Hip-hop and rap music had been a genre that I had avoided completely, since so much of its message is totally opposed to the Christian faith. When I thought of rap music, I thought of musicians who revelled in wickedness, boasted of evil, and extolled the virtues of a Godless lifestyle. But imagine my surprise when I heard songs like this one, from Shai Linne's latest album, "The Attributes of God":
"The Lord is speaking through His prophecies and all of His commands
Unequalled in His qualities, He's awesome and He's grand
He's regal and His policies are gloriously planned
He's peeping the idolatry that's all over the land
How people in society ignore the Son of Man
By seeking their autonomy, they are caught in a trance
But He will put a stop to the evil and apostasy
The devious hypocrisy, the fallenness of man
We're teaching you theology so y'all can understand
According to His plans: the slaughter of the damned
Unspeakable reality to fall into His hands
No sequels, it's finality and awful is the span
No weeping or apologies, no sneakiness or bribery
will keep the Lord from honouring His law and its demands
We're pieces of His pottery – He causes us to stand
His people see Him properly – exalted is the Lamb!"
("All-Consuming Fire," by Shai Linne).
That's just one example, but it's indicative of Shai Linne's lyrical output. It's God-centred. It's honest. It doesn't shy away from the "hard truths" that the Christian message is filled with. It's unashamedly theological, it's got real depth to it, and it speaks prophetically to a world that needs to hear this message. Simply put, I would not hesitate to recommend any on of Shai Linne's albums to Reformed, Christian people, young or old. Musically speaking, the style may not be your cup of tea; but there's no denying the quality of the production, the originality of the musical accompaniment, and the centrality of God's glory to the message of the lyrics. This is music that glorifies God and edifies His people.